Explore the features and benefits
INTELLIGENT REVISION CONTROL
FORWARD/REVERSE TRACEABILITY
Quality Products Must Begin with Quality Materials
Keeping defective materials from entering your factory is a key benefit of a combined MES + QMS platform. By inspecting incoming parts as a critical function, an MES with incoming materials inspection, sampling and control improves quality and stops downstream quality issues to minimize the cost of poor quality. The solution optimizes sampling, automatics inspection instructions & provides quantitative supplier performance information.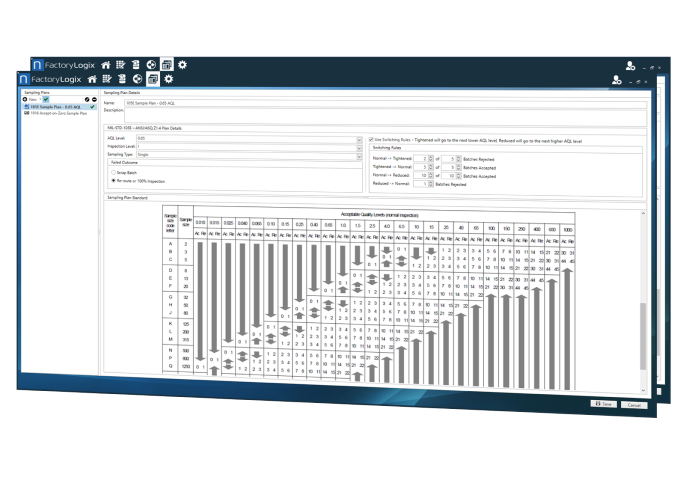 Identify, Diagnose & Resolve Defects In-Process
Identify and resolve defects emerging in-process and prevent them from leaving the premises.
IoT for test and inspection and graphical portals for manual inspection and repair create a real-time & total view of quality. Active process interlocking then prevents escapes, and routes problem units appropriately.
Quarantining instantly identifies and controls at-risk units. Then—with a click—stops, reroutes, or automatically executes any other disposition to those units.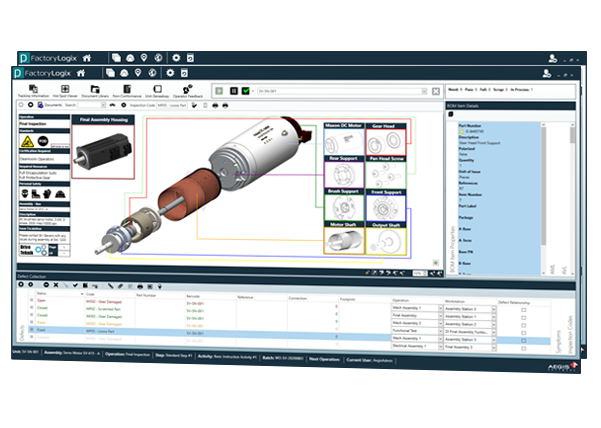 The Right Information, at the Right Location, and Right Time
By intelligently managing linked relationships between BOMs, DHRs, CADs, and other documentation, as well as assembly instructions, product history, test plans, and quality issues, a holistic MES + QMS makes it easier to perform real-time revisions and updates across all interrelated parts and documents. Robust change control, approval workflows, supplier coordination and collaboration, quality management, and business process improvements are a few of the benefits.
Training requirements can be enforced through certification validation that automatically allows only certified personnel to perform certain types of transactions, and workstation setup and machine/program recipes can also be validated to reduce the cost of quality.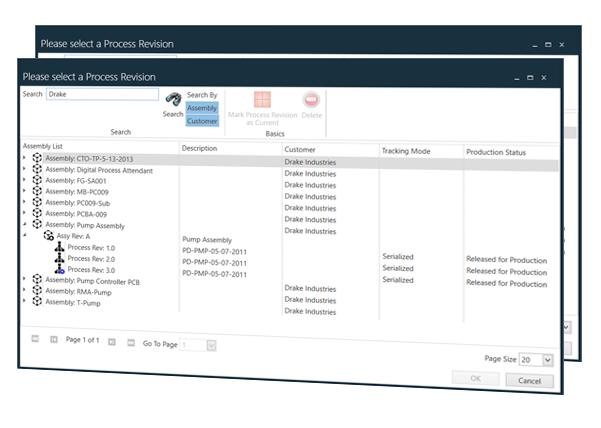 Automate a Proactive Approach to Quality
Define, control, support, and maintain your quality process, from complaints, to non-conformances, FRACAS, CAPA, MRB and more. Instead of tracking manufacturing non-conformances in a separate system— keeping quality and manufacturing teams in the dark when it comes to access and visibility—an MES with a full quality management system software transforms non-conformances into preventive actions and improvement.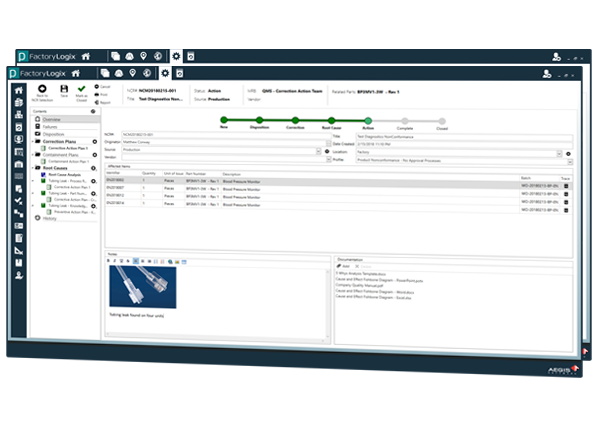 Achieve Instant Visibility
When a recall occurs, a factory's traceability system must be able to ensure that every faulty unit is identified and recalled, while avoiding the recall of any "good" quality items unaffected by the problem. FactoryLogix is built with granular traceability at its core, you can automatically trace the entire scope of your operations—from operator data, to process variables, to electronic approvals, and multi-level confirmations.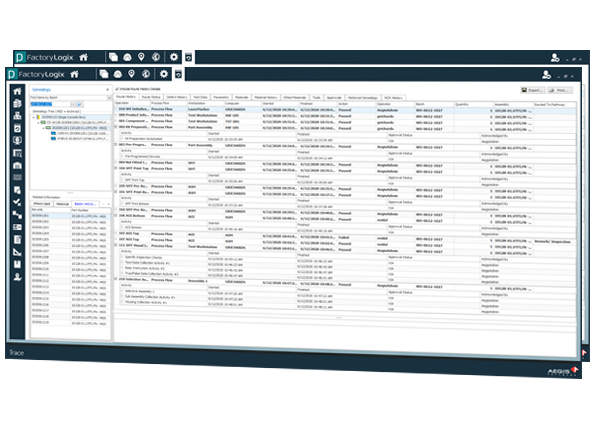 Drive Organizational Alignment by Eliminating Data Silos
The automated collection of IIoT quality data, from people and machines, and contextual access, with FactoryLogix, results in tremendous opportunities for impactful analysis and reporting. This is established via real-time dashboards that warn of impending issues and process performance; condition-generated reports; visual quality data collection; repair guidance; diagnostics support; and more.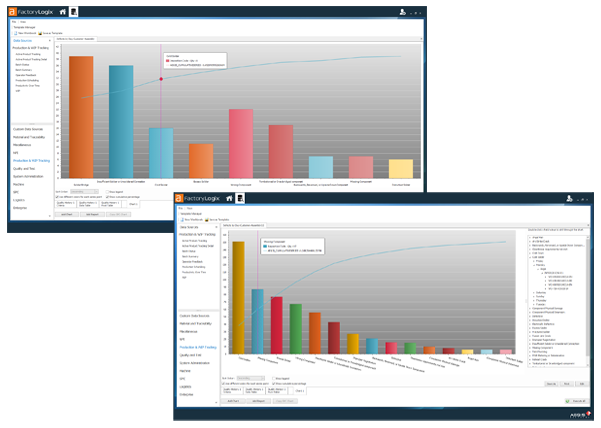 Predictive Quality & Trends
Catch issues before they have occurred with FactoryLogix's Statistical Process Control (SPC) capabilities. Produce quality-related p and µ charts and measurement-related histograms that require little setup or manipulation. Analyze pareto charts with cumulative percentage detail to identify the significance of the highest contributors.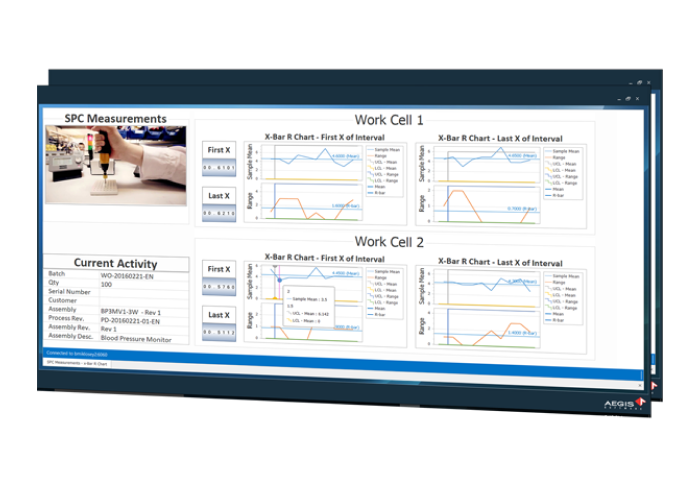 Increase Customer Satisfaction
Deliver zero-defect products, achieve optimal levels of customer satisfaction with QMS software.
Reduce Cost of Quality
Automate quality processes and instantly access to actionable data.
Simplify Audits
Our quality control software for manufacturing is a single source of truth to simplify regulatory & customer compliance reporting.
Automating Comprehensive Zero-Defect Quality
5% Reduction in Defective Parts Per Million (DPMO)
Achieve Level-4 Component Traceabiliy
Reduce Report Creation Time from Weeks to Real-Time
Reduce Assembly Rework Time by 30%
Improve Customer Response Times
SOME OTHER CLIENTS WE'VE HELPED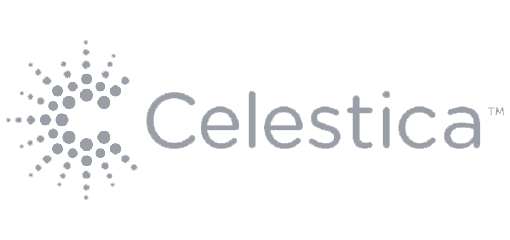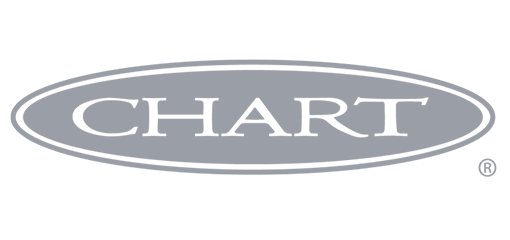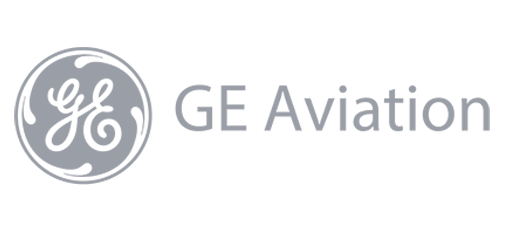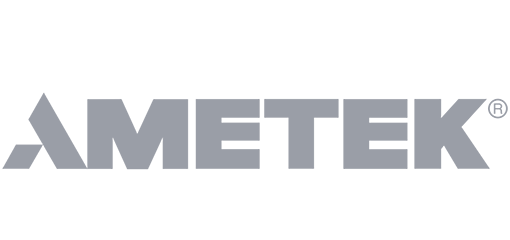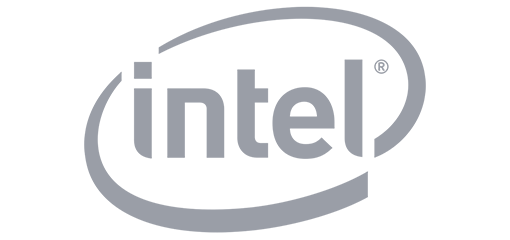 Have a challenge? We have the solution