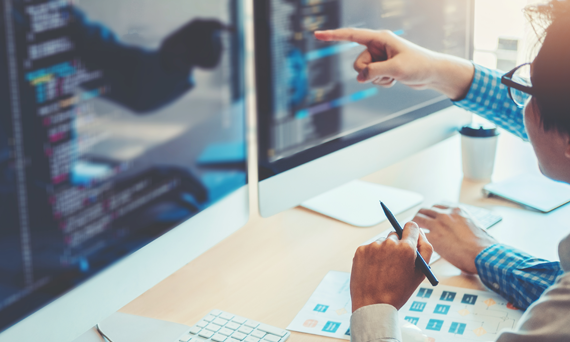 Be a part of the Fourth Industrial Revolution and the world's greatest innovations
We are leading the way in helping manufacturers unleash the transformative benefits of the fourth industrial revolution. We have a diverse and global customer base across the military, aerospace, electronics, medical, and automotive industries.
We're constantly developing new innovations and we're looking for people who are ready to join our team in making an impact every day. Take a look at Aegis Software's careers below.

Our customer retention rates speak volumes about the product we are developing, and every employee at Aegis makes that possible. I am proud to be part of such a dynamic, collaborative, and innovative company.
Deb Geiger
VP, Global Marketing, Aegis Software
Why work at Aegis Software?
Comprehensive Health Plans
Top-notch medical, dental, and vision benefits so you feel great.
Vacation
We love our work, but we know that taking time off is necessary to maintain a healthy balance.
World-Class Team
Germany. China. USA. UK. Our work is global, and so are our offices.
Company Events
We're always up for fun. Our gatherings to celebrate holidays, accomplishments, or "just because" make great memories.
Travel Around the World
We're excited to bring IIoT/MES to the world. We attend events, speak at conferences, hold user group meetings, and visit customer factories.
Reward and Recognize
Aegis prides itself on rewarding great work with great compensation.